Is it weird if I want to give away the items I received for my review?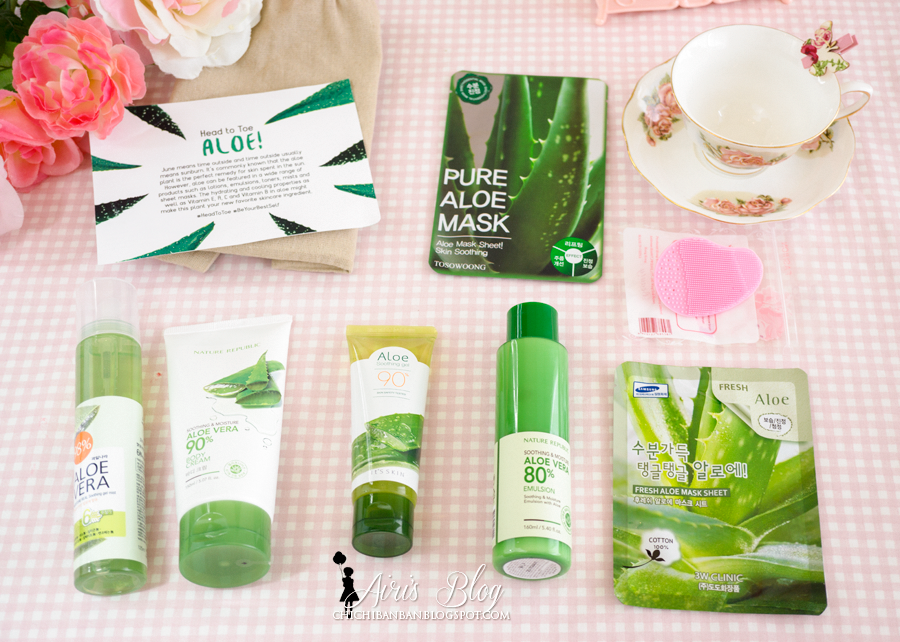 These are the aloe vera products from Beauteque's September BB Bag, which I
just
reviewed (like literally, 10 minutes ago.) Sadly, these products are too lightweight for me, but it's such a shame to waste it! So I'm thinking of giving them away.
I have 4 items left—the body cream, emulsion, mist, and soothing gel—which are about 70-80% full right now (although that's kinda tricky because they were never full to begin with!) The one I used most is the aloe vera gel, but even that still has a substantial amount left. Go check out my
review
if you don't know which ones I'm talking about!
I'm treating this as a giveaway, so shipping is all on me! Comment below if you're interested. I know it sounds a bit weird and unhygienic, but all of these products are in bottles/tubes. And people do makeup blogsales all the time!
If this goes well, I would love to do this again in the future. The truth is, I have dry skin, so I have to be
extremely
picky about what I use. A lot of the makeup and skincare I review are nice, but not nice enough for my dry skin. So if you guys aren't weirded out by the fact that they're gently used, I would love to pass them on! It'll be fun, because my reviews will now turn into giveaways! :3 But if nobody wants das ok too ><
Comment below if you're interested! Also, please go follow Beauteque's Facebook page or Twitter while you're at it!