You probably know that Japanese people wear surgical masks when they're sick. But why do Koreans wear masks?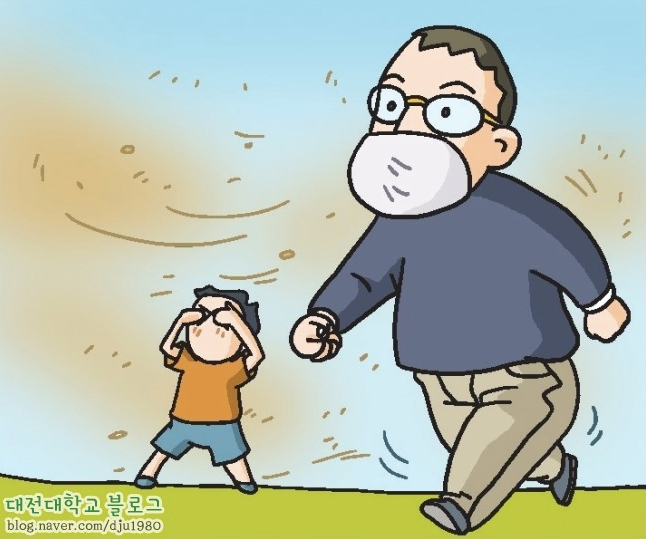 (Disclaimer: Much of this post is based purely on what I've observed, having lived in Korea for over a year now.)
There are 3 reasons that I've observed:
3. Plastic Surgery: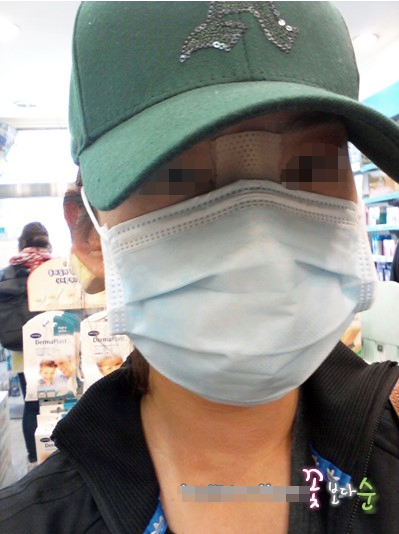 As common as plastic surgery is in Korea, you'll be surprised that this is the
least
common reason! (Hence being labeled as #3.) And actually, this is more common among
foreigners
, not native Koreans. A lot of Chinese people come here for medical tourism. They come all the way over here, so of course they're going to shop while they're at it! And if they go out, they have to cover up. So I sometimes see Chinese tourists wearing surgical masks in touristy places. Not super often, though!
And for native Koreans, I see it even less often. Since Korea's their home country, they usually just hide at home when they get surgery. But
once in a blue moon
, I do see bandaged Koreans on the streets, hiding behind surgical masks!
The next two reasons are much more common:
2. Yellow Sand:
Yellow sand is fine sand particles that blow over from China's deserts. Due to seasonal wind patterns, it mainly happens in fall and spring. I don't know too much about it, but you can find many articles about it online. I hear that it's basically the same as silica, which I know is baaaaaad for your lungs!!
1. Pollution from China:
Again, there are lots of articles you can read about this, but this is what I understand: Basically, Northern China is REAAALLY cold. Power plants there use coal, which produces lots and lots of smog. A few years back there was even a ginormous cloud of smog that just sat over Harbin for a week. Anyways, wind eventually blows the smog away…but it blows right on over to Korea and Japan. (And I don't think residents in those countries are too happy about that…) And unlike yellow sand, this is not limited to seasons; it happens all year round. So whenever the news reports it, the masks go on.
-------------------------------


How seriously do Koreans take these issues?
Pretty seriously. When smog and yellow sand happen, it's in the news and people pay attention. People of all ages and occupations wear masks: old people, middle-aged parents, young adults, students, young children. Parents tell their kids about it, and kids make sure to wear their masks. I know my coworkers whipped out their face masks as soon as we left the building.
Now at the same time, not EVERYONE wears masks. At the highest I've seen, maybe 60%~70% of people do? (Again, this is just what I've seen.) It could be that the threat level was not suuuper high at the time.
-------------------------------


What kinds of masks to people wear?
Now since I am most interested in fashion, let's talk about the
kinds
of masks they wear!
Sadly, nobody really wears decorated masks...and nor do they wear surgical masks like these:
Instead, I most often see people wear clothy kinds, with a puckered shape for your nose: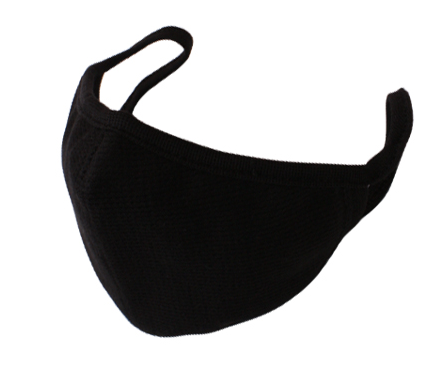 And some people also wear nonpuckered clothy surgical masks: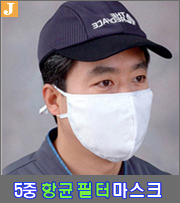 And occasionally I see little kids (like toddlers) wear cute Hello Kitty ones. *_*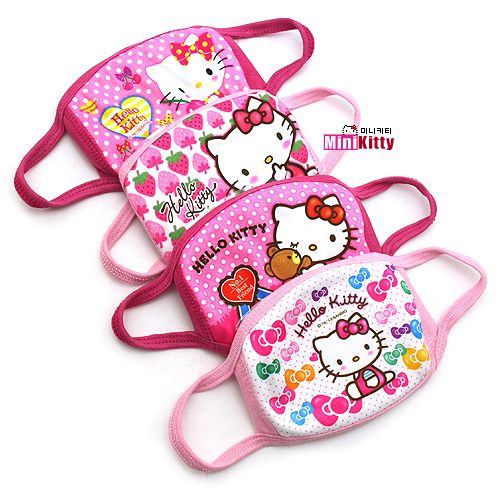 But most kids that I saw (elementary school and up) wore the second type, the non-puckered cloth kind.
-------------------------------


My Experience:
I'm just a foreigner whose lived here a little over a year, but even I can feel the effects:
My boogers are black.
My nose gets stuffy whenever it's "cloudy" outside.
We won't even talk about my blackheads…
How about in your country? Do people commonly wear masks there too? And if so, why? If not, is it weird if people wear masks?