I found out today that there's another department(ish?) store only a 15 minute walk from my home! I went there to pick up the last bit of prizes for my next giveaway. While I was there, I also signed up for an Etude membership!
Isn't it cute? There were 4 card options, but I think I picked the best one!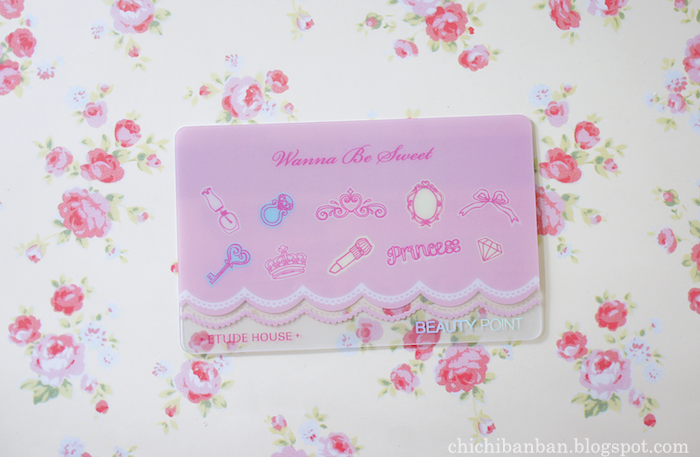 And now I get 10% each order!! It's good for all makeup stores under Amore Pacific, which includes:
innisfree
IOPE
Laneige
Mamonde
Aritaum
Amore Pacific
Sulwhasoo
Hera
Primera
eSpoir
On my way out, I passed by an O-lens and stopped to take a look. I actually had no intention of buying, after my bad experience with the O-lens in Sincheon…But the woman here seemed legitamite! She consulted a price-list rather than making up prices. And for 10,000W~15,000W a pair, I ended up spoiling myself with two pairs… >.<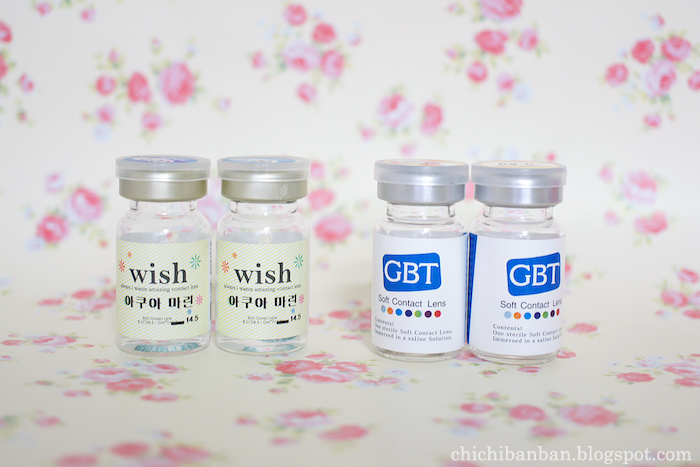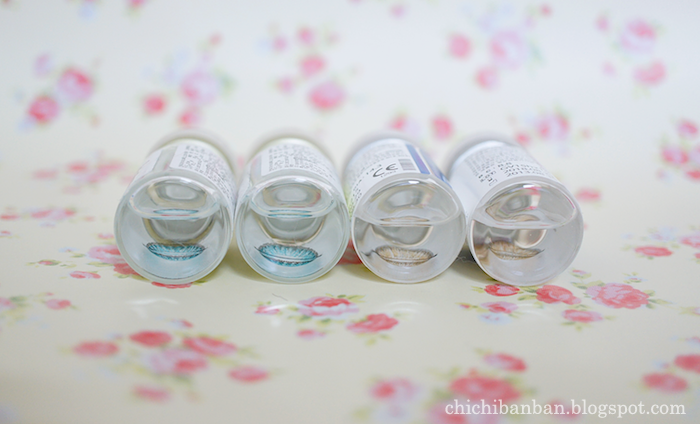 A blue pair and a light brown pair! :D
I had freaked out when I saw that the diameter on the vial was bigger than the one that they categorized the lens under (false advertisement?!), but the woman explained that the vial diameter is for the entire lens, including the outermost clear rim. The color itself does not extend all the way across the lens. Seems legit, whew! :)
There was a machine in the corner, so I thought I'd get my prescription checked while I was at it. It cost 3,000W for the checkup. It was quick and painless, and now I finally know my prescription! -0.5 in both eyes >.<
O-lens also gives free solution and cases~ At the Sincheon location, I only got two cases. But here, the woman gave me a ton! I didn't even realize she threw in a Hello Kitty case too!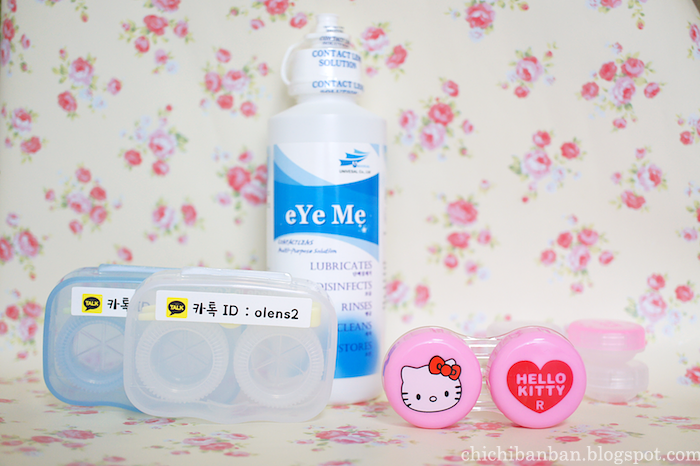 Oh, so good~
From now on, I shall make an effort to try out new locations whenever I visit a franchise. I must hunt for the best one, heehee~ But for now, Sindorim > Sincheon!
It's 6:32PM here! Going to grab dinner and then work on my giveaway post! I think I'll have to change my deadline to December 1st,
US time*
, heehee~
[Edit: You guys wouldn't hate me if I pushed the mysterious giveaway back one more week, right? :D I don't like being rushed when it comes to these kinds of posts! ^^]